This is Madness!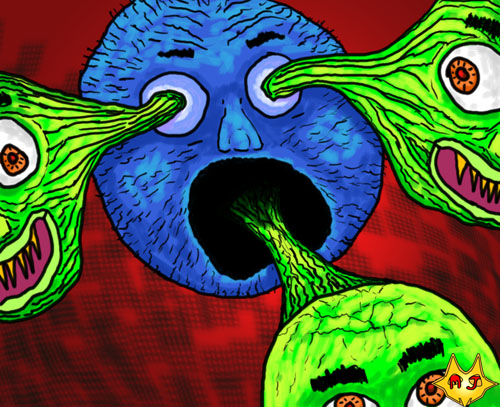 "This is Madness!" from Dark Art Set 27. This Art was posted originally on 07/18/2008.
This image is of a soul that is oozing with demented spirits.
This image was a tribute of sorts to the eighties toys "Madballs". I also took some ideas for the background from late nineties fighting game selection screens.