The Ultimate Slime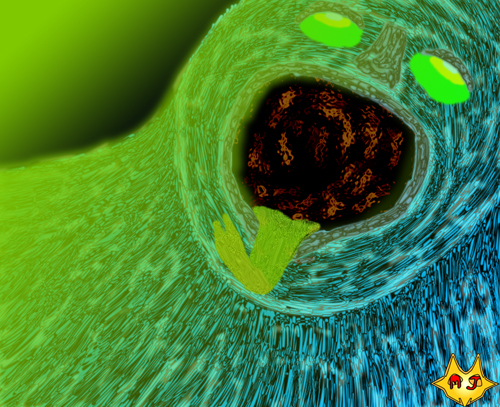 "The Ultimate Slime" from Dark Art Set 27. This Art was posted originally on 07/18/2008.
This image is of a creature in a self made doom. This is an expression of destroying one's self and feeling out of choices.
This images green color was meant to lead to a sour feeling as green can be an unpleasant color.