Craving More!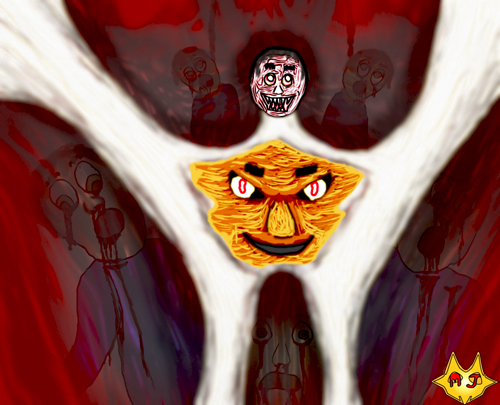 "Craving More!" from Dark Art Set 27. This Art was posted originally on 07/18/2008.
This image of a creature that seems to be enjoying something. One can't help but be afraid of the nature of this ultra white ghost. The background seems to hint at the outcome of dealing with this creature.
This image was mostly a study of monochromatic red. Then to contrast the background, the creature is a white that is opposite of the dark reds.