BIG Foot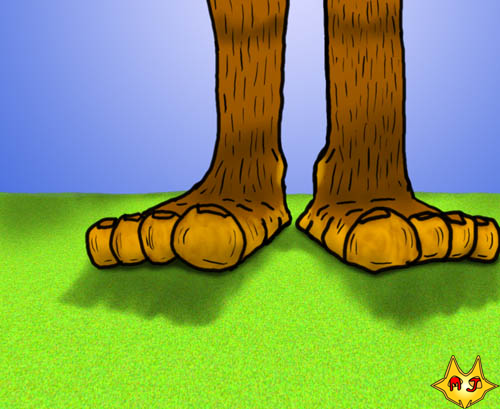 "BIG Foot" from Dark Art Set 27. This Art was posted originally on 07/18/2008.
This image is of the mystery of bigfoot as with a spin that bigfoot is big. Perhaps the viewer can't grasp the size of this creature.
This image is a nod at old school fifties and sixties cartoons. The image leaves the cartoon look with the contrast of lighting and the colors being so lush and cheerful.